2023 Gibbons Lecture Series
Generative AI
2022 was the year of Generative Artificial Intelligence (AI), and it looks like it will continue to pick up steam into 2023 and beyond.
Generative AI systems are built on massive datasets and produce fresh material comparable to the training examples using machine learning techniques. They have the ability to generate new material, such as prose, images and music. Over the past 2 years, neural network image generation tools like DALL-E and Stable Diffusion have reached close to human-level art generation, and chatbots like ChatGPT author prose that looks plausible.
Are Generative AI systems an end in themselves or are they a step towards human level general intelligence?
---
There are four lectures in the series on 11, 18, 25 May and 1 June – lectures commence at 6:30pm.
Please note that we will have some refreshments before each lecture at 6:00pm in the Basement Foyer of the Library Building (109-B00C1).
---
Thursday 11 May | AI and the New Creative Revolution
Tim Gibson, Stolen Glances Studio
Generative Artificial Intelligence like ChatGPT and its visual equivalents Dall-E, Midjourney and Stable Diffusion have shaken up the creative workforce, often producing industry level copywriting, editing, illustration and design at a fraction of the time and cost of a human worker. Their capabilities have set off a technological arm's race at the world's largest tech companies while simultaneously building a user base of enthusiasts faster than the most popular social media platforms.
What can Generative AI be used for, how powerful is it really, how could it be used ethically, and what impact will it have on our creative industries and the people who work for and engage with them?
What could a world look like where creativity is 'free'?
In this talk, Tim will showcase some of the current technologies' capabilities, the hot takes and debates from within the creative industries and attempt to predict what is next for creative Generative Artificial Intelligence.
Tim Gibson is a Creative Director, Animator and Illustrator who has worked for companies big and small across film, television, comics, branding and packaging design. His work has appeared for Garage Project, Weta Workshop, Le Monde Diplomatique, Penguin Random-House, Te Papa Tongarewa and more.
This lecture will be available to livestream here.
---
Thursday 18 May | AI Colonisation and Mātauranga Sovereignty
Karaitiana Taiuru, Taiuru & Associates
Māori and indeed all indigenous peoples are on the brink of being colonised again with generative AI if they are not a part of the ethics, initial planning and decision-making processes, as beta testers, co-developers, the entire life cycle from inception to deployment and then in a monitoring capacity. The talk will then discuss the positive impacts of generative AI with te reo Māori and future considerations for Māori Peoples with generative AI in our traditional settings such as marae and pōwhiri.
Iwi affiliations include Ngāi Tahu, Ngāti Kahungunu, Ngāti Toa.
Dr Karaitiana Taiuru is a future thinking leader with Te Tiriti, Māori culture, mātauranga, te ao Māori, tikanga and how those rights and beliefs are applied to the digital world and biological sciences. He is a director of his boutique research and Māori cultural advisory company Taiuru & Associates.
This lecture will be available to livestream here.
---
Thursday 25 May | How does generative AI work and what is its future?

Jiamou Liu, School of Computer Science, University of Auckland
Graph analysis is an increasingly important tool in modern data science, providing powerful ways to represent and analyse complex structured data. In this talk, we will discuss recent advances in graph analysis, including data mining and social network analysis, as well as the use of Graph Neural Networks (GNNs) for tasks such as node classification and link prediction. We will also explore recent techniques in contrastive learning for graphs and data augmentation for graphs, which have enabled significant improvements in the accuracy and robustness of graph-based models.
Jiamou currently holds a position as a Senior Lecturer at the School of Computer Science at The University of Auckland. Graduated with a PhD in Computer Science from the same university in 2010, he has held academic positions at institutions including the University of Leipzig in Germany and AUT in NZ. Jiamou's research is focused on a variety of areas, including data mining, multi-agent systems, and natural language processing. His work published in prestigious venues such as NeurIPS, ICML, and ACL. He has served as a Program Committee member for leading conferences in the field, including AAAI, IJCAI, and AAMAS.
This lecture will be available to livestream here.
---
Thursday 1 June | ChatGPT and the Road to Artificial General Intelligence?

James Maclaurin, Co-Director, Centre for AI and Public Policy, University of Otago
Recent progress in Large Language Models and tools like ChatGPT built upon them will have radical consequences for the future of life and work in Aotearoa. Some, including OpenAI who make ChatGPT, suggest this technology is now a promising route to the development of artificial general intelligence. The  plausibility of such claims rests in part on whether such systems can exhibit distinctively human capacities such as belief, desire, knowledge, reasoning, and  autonomy. This talk asks what philosophical analysis of such phenomena can tell us about the possibility of recreating them in software. It also discusses the utility of artificial general intelligence as a measure of our success at creating intelligent machines.
James is a Professor of Philosophy at the University of Otago. His research spans the philosophy of artificial intelligence, philosophy of science, applied ethics  and metaphilosophy. He has devised and co-ordinates  "When Machines Decide", a new multi-disciplinary course on the social, ethical, and legal implications of AI. James is co-director of Otago's Centre for Artificial Intelligence and Public Policy and co-investigator on New Zealand Law Foundation-funded reports on  the impact of AI on jobs and work in Aotearoa as well as government use of AI. He is co-author of  A Citizen's Guide to Artificial Intelligence with MIT Press.
This lecture will be available to livestream here.
---
Seminars, conferences and events may be photographed or filmed for use by the University and the media in hard copy and electronic publications including in newsletters and brochures, on social media, and posted on the University or conference websites to promote subsequent events and the University. If you do not wish to be photographed or filmed, please inform the organiser or photographer. Please note all University of Auckland campuses are entirely smoke-free and we ask that all alumni, staff, students and guests comply with this.
---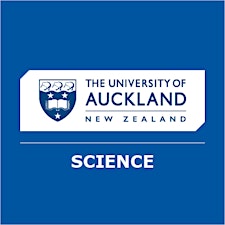 REGISTER NOW